BEYOND CORPORATE GOVERNANCE
Understand and Manage the Three Hidden Key Drivers to Help Prevent Derailment in Business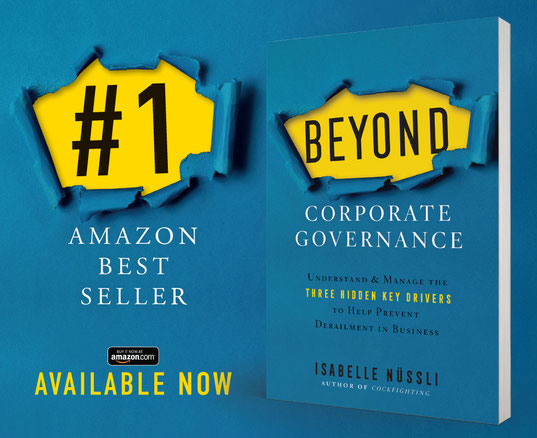 Conflict. Scandal. Derailment. These are the last words you want to hear as a shareholder, board member, or CEO of any organization, especially if you expected corporate governance to prevent these crisis.
But the business world is volatile and complex. As human, we are volatile and complex. The mechanisms of corporate governance alone are not enough to insure us—or our business—against inevitable change and challenges.
Beyond Corporate Governance shows you why the processes you rely on are a flawed safety net, and how you can learn to navigate change, no matter the ambiguities or uncertainties you face. This guidebook is a constant companion for any leader who wants to unpack their full potential and for owners, boards, CEOs, and recruiters to understand what true leaders are made of. This book gives you tools to identify the red flags and hidden dynamics of organizational and personal derailment to push beyond the concept of corporate governance as your best-and only- solution.
Things change, and they change quickly. Learn what you can do to help future-proof your business and sleep better at night.
Click here to access the book.
COCKFIGHTING (2018)
Solving the Mystery of Unconscious Sabotage at the Top of the Corporate Pyramid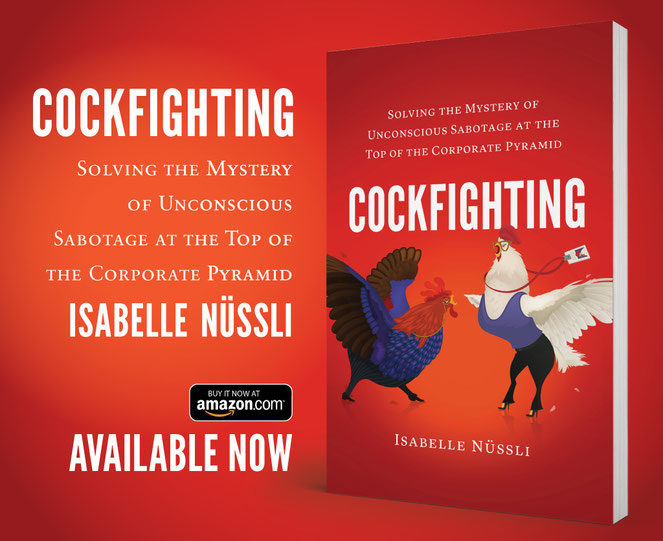 What is Cockfighting ? All too often, the relationships between chairpersons and CEOs are filled with tension, affecting organizations as a whole. Drawing on studies in business, law, and psychology, as well as interviews with more than seventy chairpersons and CEOs, Cockfighting uncovers the roots behind these complex interactions. To create a more productive atmosphere, senior leaders need to identify the source of their issues and build a new bond based on trust and respect. Cockfighting offers insights into how the conscious and unconscious drivers of conflict and their intensifiers such as role models, role clarity, family structures, and birth order can cause antagonism. It also provides invaluable tools for increasing self-awareness and facilitating collaboration to improve the working atmosphere, and ultimately the organization's performance.
Amazon bestseller in the categories 'Corporate Governance', 'Communication in Management', 'Business Ethics'.
Click here to access the book.
Tension Field Chairperson-CEO
How Family Origins Impact the Relationship
Demands on leadership have increased. Power lies at the top company levels and leaders' personalities impact their companies. Although a functioning Chairperson-CEO relationship is key, tension is common.
Legal and business literature on Corporate Governance provides guidelines which organizations should follow. In contrast, social science literature addresses the 'inner theatre' and behavioral patterns of leaders. But neither of them discusses the specific Chairperson-CEO relationship. To date, the fields of law, business, and social science seem only to have been marginally combined to address this issue.
This thesis aims to close this gap by assessing leaders' experiences and examining their upbringing. Via a thorough review of relevant literature, consideration is given to how current research treats the topic.
Details are given to an empirical investigation into the questions: what conscious and unconscious elements impact the relationship between Chairperson and CEO? How do their family backgrounds contribute to conflict between them? 
Findings suggest that leaders' family origins, specifically relating to functional (perceived) birth order and behavior patterns  help explain the Chairperson-CEO relationship, in that they.
1) determine worldviews, values, perceptions and interpretations of roles and definitions of power
2) influence how the parties perceive, enter and handle relationships
4) determine the 'currency of trust'. 
Keywords: Chairperson, CEO, board of directors, management, power, family of origin, birth order, roles, trust
PhD Topic (External PhD Candidate at University of Zurich, 2018 - Present)
Influence of Family (of Origin) Dynamics on
Business and on Leadership Skills
Areas of focus: leadership skills in a VUCA world, trust, willingness to change, innovativeness, risk perception/taking
VUCA: who deals best with change and why
Forms of interpersonal trust in business: whom people trust and why
Startup team dynamic: how to maximize the chance of success
Impact of coaching on leadership: how it helps leverage performance